Learn how to generate deep insights
and transformations with your clients
using the Enneagram and "Big Mind"
You can tap the precision of the Enneagram to map
your client's inner landscape, and the power of the Big Mind
process to integrate aspects of your client's shadow
and their divinity, for profound transformation.
In this video we'll explore:
Cutting edge methods to loosen the grip of your Enneagram Type.

The critical components of programs that teach coaches to conduct spiritual transformation in clients.

How to mix the Enneagram and the "Big Mind" process seamlessly as you work with clients.
We want you to get time and attention so we keep the group small.
This program is limited to 28 participants.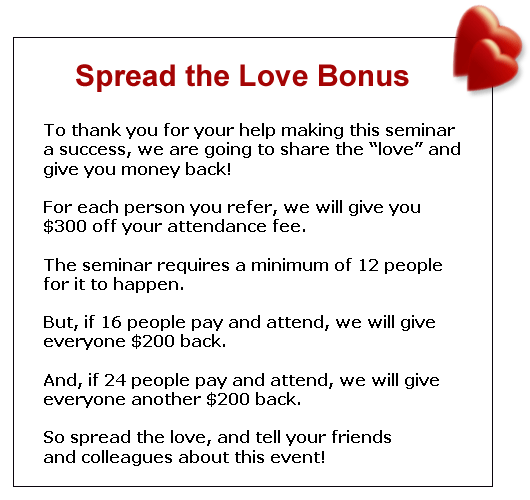 Click here to tell us what dates you are available.
This three day event will be held on a:
Friday 10 AM – 6 PM
Saturday 9 AM – 9 PM
and Sunday 10 AM – 5 PM.
Site TBA in the San Francisco Bay Area.
To register call Samantha at MindWalk Consulting,
phone number (831) 600-8716.